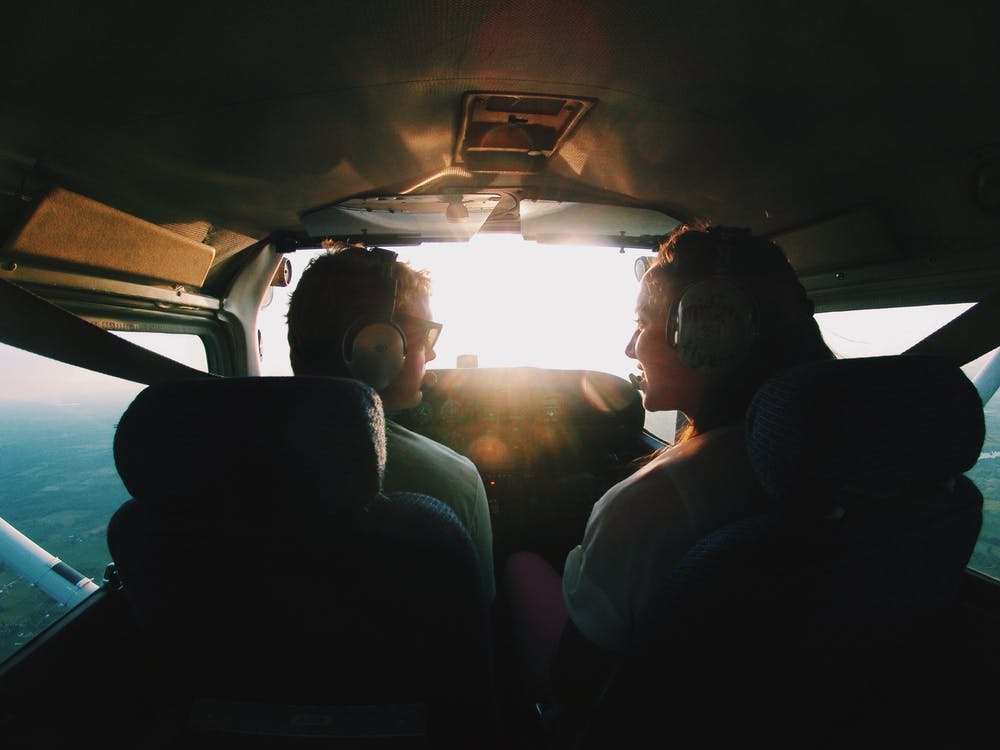 Central Florida has several Fly in Communities for the aviation enthusiasts. Fly right up to your home and keep your plane in your own hanger. what could be more convenient? Take a look at the list below to decide what community is best for you. Wether you are looking for a turf or asphalt runway, Central Florida has what you need!
Jumbolair – Jumbolair is located in Ocala, Fl. It has one of the longest private runways in the US. The asphalt runway is a mile long (7995) ft. and is able to accommodate aircraft as large as a Boeing 747. The runway is for private use only. Please be aware only residents of Jumbolair may use the runway. Fuel is available for purchase on site. The large estate homes feature private hangars with taxiways to the large runway. The community is currently available for purchase. Included in the purchase is Included in this offering are 550 acres, Runway 17FL, Turf Runway 18/36, the former Muriel Vanderbilt Mansion and Conference Center, (17) developed two to three acre estate lots with direct runway access, a 88,730+sf warehouse complex and 30+ income producing assets consisting of single family residential homes, apartments, mobile homes The current askign price is $10.5 million. Please contact me for more information on the property or individual homes or lots.
Spruce Creek – Spruce Creek is located just South of Daytona Beach
The Spruce Creek Airpark community is built around its private airport – Airport Identifier 7FL6. The airport's asphalt runway is 4,000 feet long, and the maximum weight of aircraft operating on it is 30,000 pounds. Guest parking is available for visitors, free day tie down, overnight $5.00 per night. Interested families can join the Spruce Creek Flying Club for just $10 per year.
Real estate in Spruce Creek remains desired not only because of the Spruce Creek Airport (7FL6), but also thanks to the many facilities and activities available to its residents. Please contact me for a list of homes available.
Leeward Air Ranch– Leeward is also located in Ocala, Fl. This private fly in community features a 6000′ turf runway. Here are the airport specs- Identifier: FD04 (Foxtrot Delta Zero Four)
11 nm on the 118° radial from the Ocala VOR (113.7 OCF)
Coordinates: 29°05.6'N and 82°02.0'W
Runway 18-36: 6200′ x 165′ – Pilot Controlled Lighting on 122.6
Right Traffic for Runway 18
CTAF – 122.9
Fuel is delivered to members and is not available to other users
Loves Landing – A private gated community in Weirsdale, close to Ocala and The Villages. Paved taxi roadways. Turf runway. EEA Club meetings on site. Please contact me for a list of available homes. Airport Specs: Runway 18 and 36, 3,600 ft. (lighted)
Runway 27 and 90, 2,5000 ft.
Runway 90 has a 300 ft. displaced threshold
Flight service identifier 97FL
There are several other small fly in communities, like Woods and Lakes, Shady Road and more. Please contact me to keep an eye out for homes available.