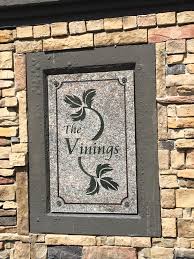 Where is The Vinings? The Vinings in located on the SE side of Ocala on SE 38th St. It is just minutes to Forest High School and next to the Arbors neighborhood.
What do people like about this neighborhood? This is a gated community and very close to shopping, great schools, Jervy Gannt Recreational Facility and more.
Neighborhood Info:
Gated Community
School Zones: South Ocala Elem., Osceola Middle and Forest High
Homes on septic and County Water
Want to sell a home in the Vinings? Your home value depends on a great many things. Please call me for a free evaluation and let's discuss the best marketing plan and asking price to get it sold fast!
Want to buy a home here? Please take a look at the homes currently available and then call me to set up a time to take a look.
vinings homes for sale
Listings 1 - 2 of 2
4365 SE 40th Lane
-- 6 BR, 4 BA
Price: $430,000
(4079 sqft)
→ More info
Foxfire Realty | MLS # 538431 | Under Contract
417 S Main Street
-- 3 BR, 2 BA
Price: $424,900
(1433 sqft)
→ More info
Mainframe Real Estate | MLS # 550544 | Under Contract
Listings 1 - 2 of 2