Homes for sale in Majestic Oaks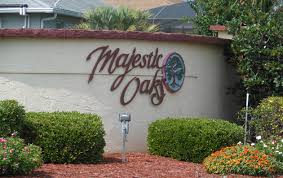 Homes for sale in Majestic Oaks as well as community info.
Where is Majestic Oaks? Majestic Oaks is located West of Hwy 200, off SW 80th St. just minutes from all the Hwy 200 shopping and dining as well as quick access to I-75. This is a larger neighborhood with several hundred homes so often there are several homes available.
Neighborhood Info:
Schools- Hammet Bowen Elem., Liberty Middle, West Port High
Utility Co is SECO
No gate, No age restrictions, No clubhouse
For more specific information regarding HOA rules/regs and community news, please visit their HOA Page.
I want to sell my home in Majestic Oaks. If you have a home here and wish to sell, Please contact me for a free market analayis. . Then all me so we can discuss the best marketing plan for your home.
How much will my payments be on a home here? Click here to be directed to a lender.
I want to look at homes here or buy a home here. Great! I am happy to help you with the process. Please view homes available below and let me know if you have any questions or want to take a look.
If you need to speak to a lender regarding rates and payments, please contact one of out preferred lenders.
Other neighborhoods to consider: Ocala Waterway, Heathbrook
Majestic Oaks Homes
Listings - of 6
Listings - of 6