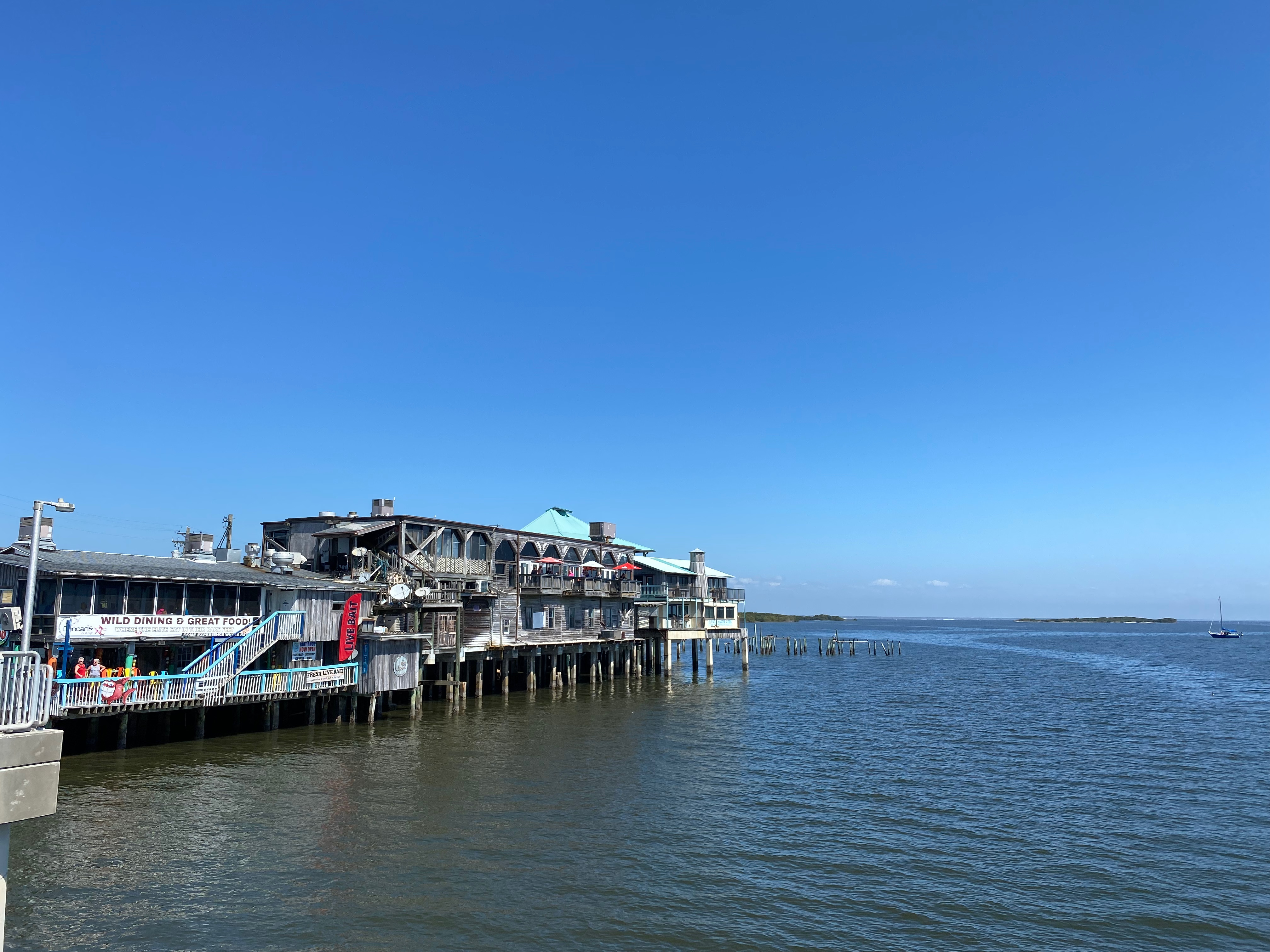 Some call it a fishing village, some call it an artist community, but no matter how you slice it, Cedar Key is the one of the last remianing "Real Florida" towns. 
Cedar Key is a place where time stands still and allows you to enjoy the unique qualities of this coastal environment. It is a quiet island community nestled among many tiny keys on the Gulf Coast of Florida. Long admired for its natural beauty and abundant supply of seafood, it is a tranquil village, rich with the almost forgotten history of old Florida.
Located 50 miles southwest of Gainesville, Florida. It sits three miles out into the Gulf of Mexico. Highway 24 is only one road coming into town. It crosses over the salt marshes and channels on four small, low bridges. The population is approximately 800 full time residents.
There are no high rises or huge apartment complexes. It is  a community of quaint cottages, single-family homes, and a handful of cute artist co ops, and tourists shops. 
Cedar Key is a haven for artists, writers and "adventure" tourists, who find the unspoiled environment their inspiration. Thousands of visitors come annually to enjoy the "Old Florida Celebration of the Arts" in April, 4th of July, the October Seafood Festival, Pirate Festival, the horseshoe crab festival and The Stargazing Party in February.  The island provides a place for excellent fishing, bird watching, nature trails, kayaking and coastal guided tours. Federally protected sanctuaries, the Cedar Keys form a chain of barrier islands ideally suited to a vast range of migratory and shore birds, including the elusive white pelican, roseate spoonbill and bald eagle. The variety of natural habitats, from salt marshes to Indian shell mounds, makes this truly a nature lover's paradise.
The small town feeling is absolute – transportation is by car, but the road is shared with bicycles and golf-carts. Drivers and pedestrians wave to locals and visitors alike greeting each other with a warm welcome to our island. The nearest major airports are Tampa and Orlando, there's a regional airport in nearby Gainesville, and we have an airstrip on the island where many small plane enthusiasts land.
The cute little town has seen its fair share of hurricanes but it somehow always rebounds into something better, all while keeping the roots in Old Florida. 
This is perfect day trip destination from Ocala, Dunnellon and Gainseville. It you love it and want to stay longer, reach out to us for a list of available properties or see below.